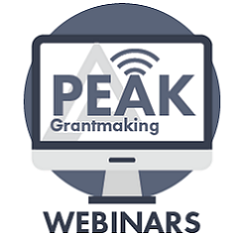 PEAK Grantmaking webinars are designed to connect members with new technologies, expertise from thought leaders, and continued learning in areas of unique experience.
Organization Members enjoy complimentary webinar access, Individual Members may view for a $25 fee, and non-members pay $55.

Following the live presentation, recorded PEAK Grantmaking webinars are available for independent learning. The list of recordings is available below.
Use the search box at the right to search by keyword or to browse by category or format. Log into your account to access!
Upcoming Live Webinars
Is Grantmaking Getting Smarter?
Tuesday, August 6
12:00 - 2:00 pm EDT
Through their research over the past 20 years, Grantmakers for Effective Organizations has identified a set of grantmaking practices that help nonprofits achieve better results. Every three years, GEO conducts a study to help us understand how we are doing as a field, including trends over time and new areas of inquiry. The study includes key findings which look at how grantmakers' approaches to racial equity and culture connect to practice.
During this presentation, participants will learn what it means to have "smarter grantmaking" and will hear about:
Trends over time
Key findings from the 2017 study
New findings
Join the conversation online or come together with other grants management professionals for the presentation and a networking luncheon at one of the Florida sites. Meet our speaker and see the presentation live at the Central Florida Meet-Up to be held at the Allegany Franciscan Ministries in Palm Harbor.
Presenter: Kyle Rinne, Strategy & Learning Manager, Grantmakers for Effective Organizations
Note: This webinar will *not* be recorded.
---
Streamline Data Collection to Improve Evaluation (365 Sponsor Webinar)
Thursday, August 22
2:00 - 3:00 pm EDT
Reliable data can improve your entire grantmaking process from applicant to award to evaluation. Additionally, you'll be able to ease the burden on grantees with fewer requests for data.
Join this webinar to learn why quality data is critical, where to find it, how to effectively communicate the information you need, and how to make better decisions.
You'll also learn ways to:
Use data throughout the grantmaking process
Action on data and use it to your benefit
Tailor grant applications and evaluations to collect the data you need, preventing excessive requirements of nonprofits
Presenters:
E.C. Pollick Byrnes, Client Success Manager, Foundant Technologies
Sammie Holzworth, Product Manager, Foundant Technologies
Webinar Recordings
Stay current on the latest trends and best practices in grantmaking. Brought to you by PEAK Grantmaking and subject matter experts in the field, get high-quality education and training without leaving your home or office. Available to Organization Members as part of their member benefits, and at a small fee to Individual Members and non-members. Click on a webinar below for more information and to register for and/or access the recording.

PEAK Grantmaking Membership Orientation Webinar
​Are you interested in learning how to make the most of your membership this year? This webinar provides an overview of the many benefits and resources available to you as a PEAK Grantmaking member, tips for navigating CONNECT and LEARN, and upcoming initiatives for the year, including the launch of our Principles for Peak Grantmaking work. Original air date: May 2, 2019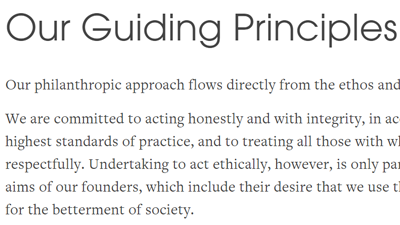 Tying Grant Practices to Foundation Values
Many in the philanthropic sector are talking about big ideas such as equity and inclusion, narrowing the power gap in our sector, being authentically engaged in our communities, listening and learning from our partners, and living our values in our practice. With this webinar, move from conversation to action. Learn from your peers at the William and Flora Hewlett Foundation about the process they used to define a philosophy of grant practice that stems from their guiding principles and how they continue to question and revise their practices. Original air date: April 25, 2019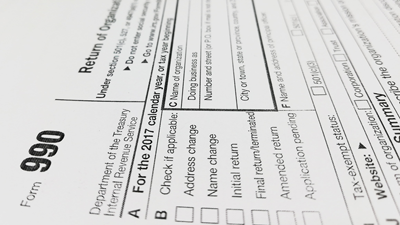 Interpreting the 990 and Financials to Assess a Nonprofit's Health
Sharpen your skills on reading the Form 990, and learn how to assess the financial and organizational health of grantee organizations by analyzing the Form 990 and reviewing financial statements. Original air date: April 17, 2019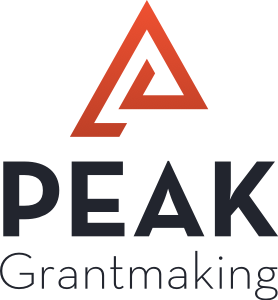 PEAK Grantmaking 2019 Annual Meeting
PEAK Grantmaking's Annual Meeting of Membership took place on Thursday, April 4, 2019, at 2:00 pm ET. Staff and board members shared a summary of 2018, as well as information on current projects and future plans.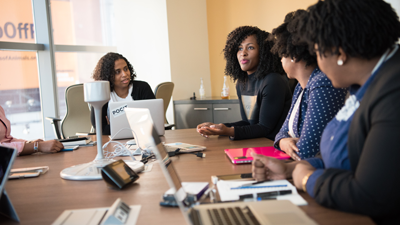 Data Is Not Enough: How Learning Drives Impact
Becoming a learning organization is a hugely challenging process for many organizations though. It involves data, technology, culture, processes, people. In this webinar we will introduce concepts to help move your organization towards becoming a learning culture. We will talk about how all these elements must fit together and work towards a culture that values learning. Original air date: February 12, 2019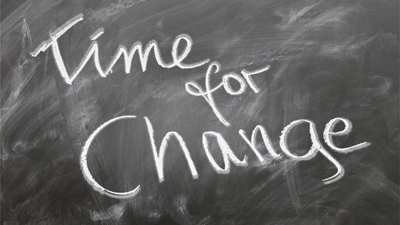 Empowerment in the Midst of Change
When faced with unexpected changes, we can find ourselves feeling out of control, anxious, frustrated, or resentful. These feelings come from our belief that we are losing the power to choose what is best for us. What if there was another way to see unexpected changes in our lives that allow us to take our power back without making anyone wrong in the process? Learn how we can shift our beliefs in ways that allow us to generate everything we need to succeed and be fully empowerment in the middle of ongoing change. Original air date: January 15, 2019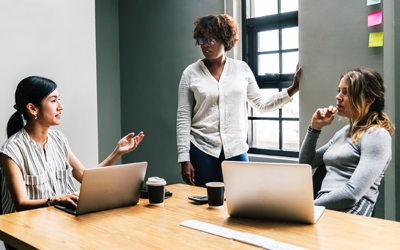 Grantmaking 2.0: Updating Helmsley's Grantmaking Processes
Experienced grantmakers interested in learning from other grantmakers about how they revised and updated their grants management practices will find this webinar helpful. Using the example of The Leona M. and Harry B. Helmsley Charitable Trust's efforts to update their practices, the presenters share lessons learned and best practices for making your own practice updates. Original air date: December 4, 2018
Streamline Your Grant Process: Make Better Decisions and Support Grantees
Streamlining grant application processes is a concept foundations can get behind. Enabling grantees to work more efficiently and save time to focus on their mission is a benefit to all. With deeper insight into the nonprofits you support, you're able to make better decisions while effectively supporting your grantees. GuideStar and Foundant Technologies showcase the latest integrations of GuideStar for Grant Applications (G4G for short) with grants management software to streamline the application process. Original air date: December 5, 2018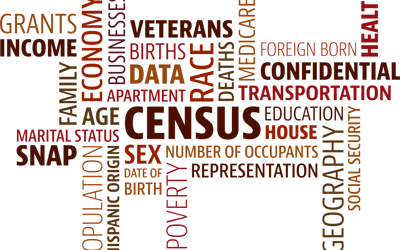 Census 2020 & Cybersecurity: What Foundations Need to Know
Watch this webinar to learn why the security concerns surrounding Census 2020 matter to you as operations leaders in philanthropy, and what IT leaders can do to lend their voices to this issue. Original air date: November 15, 2018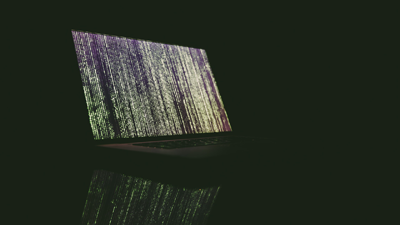 Using Data to Create a Culture of Learning
A session on how we, as grants managers, can best use data to create a culture of learning within our foundations/organizations. Original air date: October 30, 2018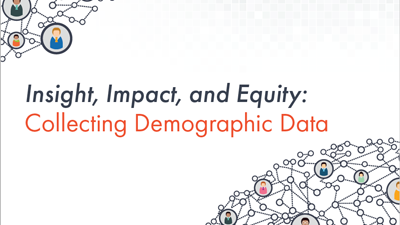 Digging Into Demographic Data: Data for Insight, Impact, and Equity
As discussed in our recent report on collecting and using demographic data, the practice is somewhat scattershot across the field and not widely understood or used to help grantmakers understand their giving. But for philanthropy to advance equity in all communities, especially low-income communities and communities of color, it needs to be able to understand the demographics of the organizations being funded (and declined), the people being served, and the communities impacted. That data should be used to assess practices and drive decision making. The webinar presenters discuss the PEAK Grantmaking report, a report by the Center for Effective Philanthropy on nonprofit diversity efforts, and the work that GuideStar is doing to help foundations and nonprofits share the diversity work that is necessary for more inclusive partnerships. Publication date: October 16, 2018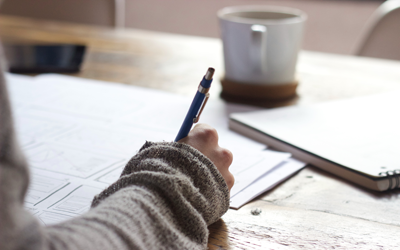 Elevating the Nonprofit Sector with Professional Development
Did you know there are 12 centers across the state of Florida that provide leadership and management training for nonprofit professionals and volunteers? Learn about these management support organizations, or MSOs, and how you, your organization, and your grantees can benefit from educational opportunities to improve the efficiency and effectiveness of the nonprofit sector. Original air date: October 18, 2018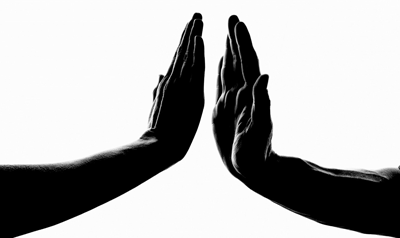 How to Apply Trust-Based Philanthropy in Any Role
Presenter Pia Infante breaks down the framework and share ways that you can embody the practices towards building more trusting relationships with the organizations you interact with on a day to day basis. Original air date: September 25, 2018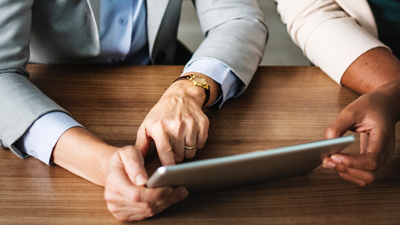 Getting the Real Story from Nonprofit Financials
Financials are just one piece of the story when considering whether or not to make a grant. Coupled with open conversation, financials can provide insights into a nonprofit's financial situation, sustainability, and overall organizational capacity. Learn how to look at nonprofit financials beyond the numbers and with an eye toward trends in the field. Original air date: September 18, 2018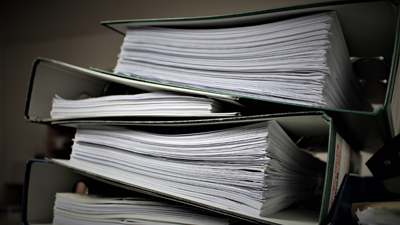 Becoming a Paperless Foundation
Explore the crucial steps you must take to take your paper records digital—and uncover the potential barriers (and solutions) to becoming a fully paperless organization. Original air date: September 12, 2018